Empowered Money Map
The Sacred Feminine Journey to Wealth, Abundance & Peace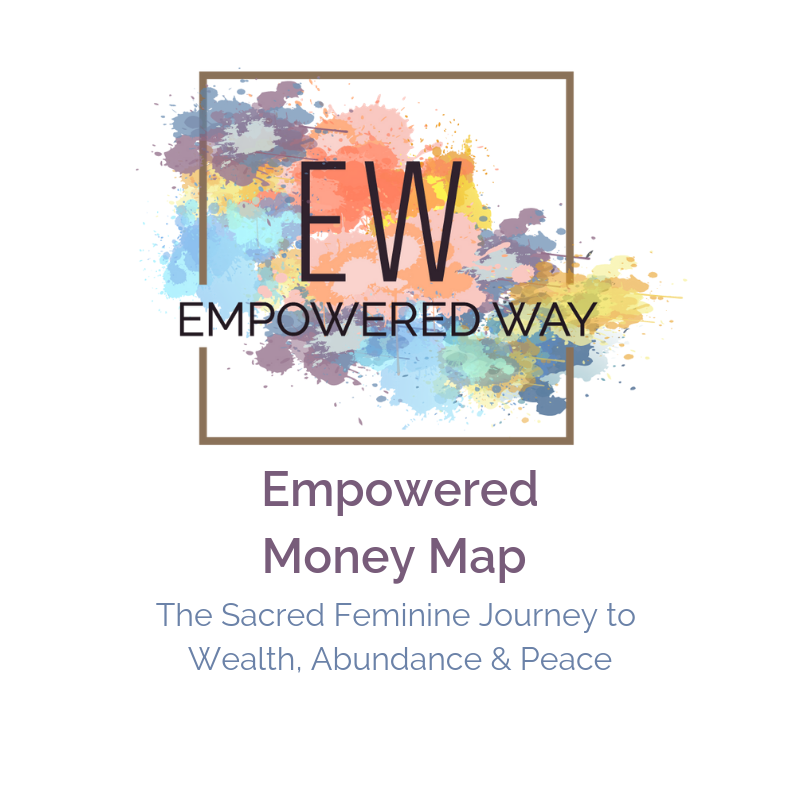 ATTENTION: Women Entrepreneurs, Coaches and Healers!
Are You Sick and Tired of Struggling with Money?
Remember when you were so excited about starting your new coaching or healing practice – you even had trouble sleeping at night because you couldn't wait to change lives? You were convinced that this new adventure was exactly why you were placed on the planet.
But now, after months and even years of trying to support yourself with your business, the numbers just aren't there. Every month is a struggle to meet your obligations with the income generated from your services. This is definitely not what you signed up for and you may have even wondered if you should give up and get a j-o-b.
I was in the same place. I almost walked away from my own coaching practice, until I discovered the ONE THING that was holding me back.
I was trying to create success like a man,
instead of being successful as a woman!
I'm sure you have noticed that men and women define "success" differently. Men are more focused on the tangible goals and physical things that show they have reached their peak. It's an outward-focused mentality that serves men well, because it plays to their strengths.
Women tend to be more inward focused and defined by relationships. Emotions and intuition play a powerful role in the decisions women make about success, wealth and money. It's an inward-focused approach that plays to a woman's strengths.
Conflicts occur when a woman explains her decision is based on intuition or a "gut feeling." Her inward based decision cannot be explained to an audience who wants to see metrics, data points and tangible designs.
The same conflict also appears in money conversations. Men look to bank balances, debt ratio and return on investment to support their financial decisions. Women can certainly adopt that approach, but it never feels natural.
A woman's sense of worthiness
comes from a different place
than a man's sense of purpose.
And for many women, money is a mystery that they would rather not have to face.
No one ever showed me how to improve my relationship with money (other than the usual "save 10% a year" and "pay off your debts").I had to discover it on my own and what I realized is that most women learn about money from a male perspective. Feminine qualities such as intuition, emotional intelligence and collaboration instead of competition are not recognized or honored in the masculine model of money.
Isn't it time to learn about money as a Sacred Feminine?
Creating a peaceful and abundant relationship with money is not difficult when you follow a system that was created by a woman, for women. I became a Certified Sacred Money Archetype™ Coach so I could take women on the hero's journey to discover how to create abundant wealth.
It all begins with learning how to reconnect with the Sacred Feminine, redefine your definitions of money, success and wealth, and create from your beingness.
And now I want to share these secrets with you. It's called the Empowered Money Map.
Empowered Money Map
I'll explain what the Empowered Money Map is in a minute, but first let me explain why it is essential for you, as a woman entrepreneur, coach or healer, to learn how to create wealth using your Sacred Feminine powers.
Imagine if you could:
Live and create from a deep sense of abundance and prosperity, and be amazed at how your life and business have transformed;
Feel joyful, playful and grateful about money as you release the limiting beliefs that have held you back;
Break the cycle of feast or famine and no longer be afraid to open bills that arrive in your inbox;
Attract your ideal clients and know that you are guided by a higher power;
Understand your money strengths, challenges and gifts while stepping into your Sacred Feminine powers of creativity and intuition.
All this and more when you allow me to guide you on your heroine's journey!
What is the Empowered Money Map?
The Empowered Money Map is an integrative system of video lessons, one-on-one coaching, meditations and visualizations, designed to connect you with the Sacred Feminine. It is a process of unlearning what you have been taught about money, and recreating your new relationship from a place of abundance and prosperity.
You may be thinking that this sounds "far out" or "woo-woo," but let me ask you a question.
Are you happy with your money situation right now?
If you want to keep getting the same results, then keep doing what you're doing. Nothing wrong with that, except for the fact that you have not even begun to touch your potential. And you know that's true, because you feel a call or urge to change and do something different.
Why not engage in a system that is designed to accent your feminine strengths, enhance your creativity and energize your business? You've already tried it the masculine way…
INTRODUCING
EMPOWERED MONEY MAP:
THE SACRED FEMININE JOURNEY TO WEALTH, ABUNDANCE AND PEACE
Imagine waking up with excitement again, eager to start your day. Doubts and fears no longer derail you, because you know you who you are and what you are here to accomplish. Money flows easily and effortlessly through your life as you create with love and acceptance.
When you are connected to that special place inside that informs your thoughts, words and actions, your life will finally take off. You will achieve more than you ever dreamed was possible and you will fall asleep at night, smiling to yourself as you think about your day.
All because you raised your hand, embraced the Sacred Feminine and became the embodiment of wealth, abundance and peace.
Your Instructor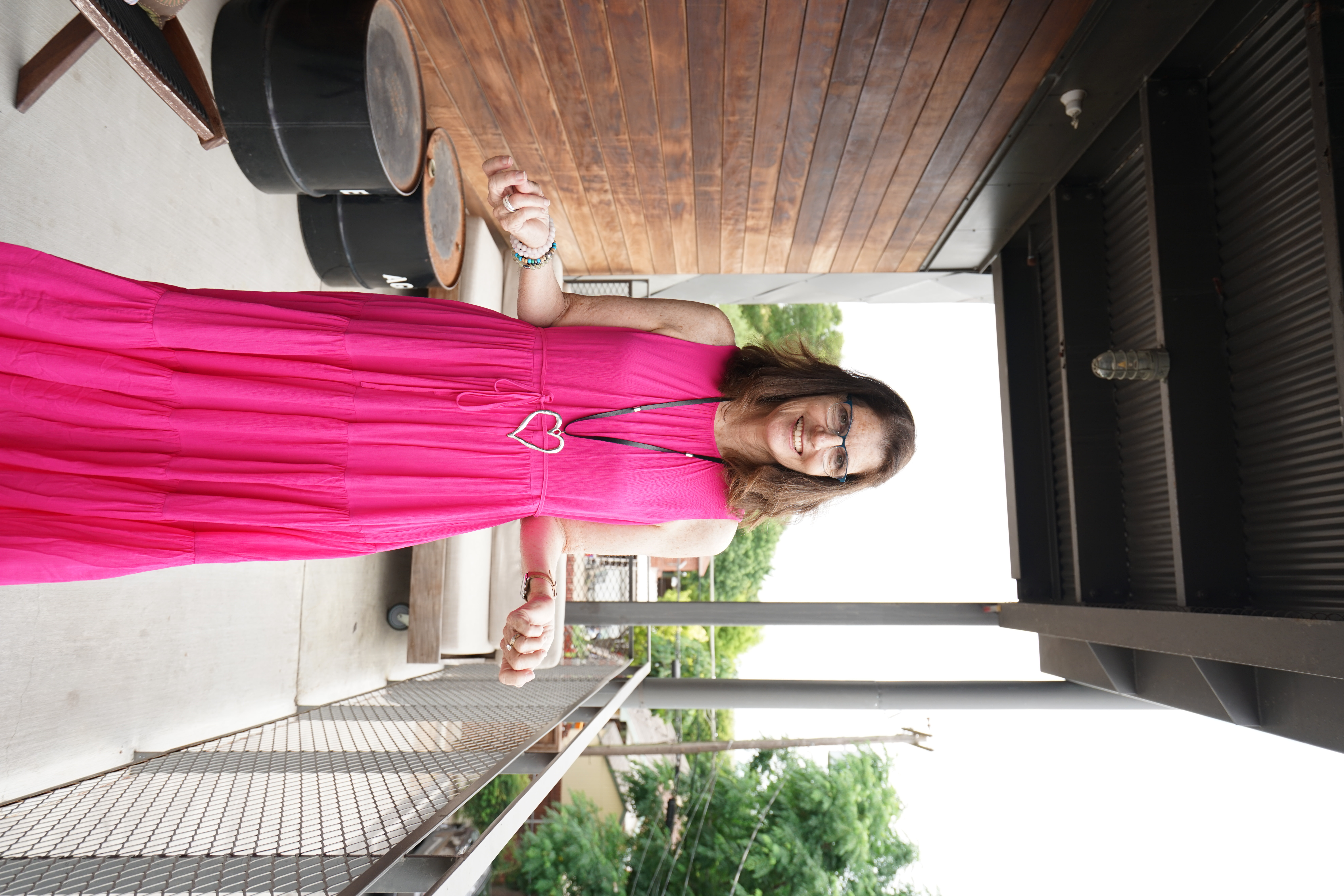 I discovered a simple truth: whenever I listen to the messages from my mind, I always make different choices than when I listen to the music of my heart and soul.
Mind messages lead me down a path of believing in lack, limitation and fear. Heart and soul music opens up my world, where I am a powerful creator and explorer of all things good.
That's why I created Empowered Way Academy. It's designed especially for women who are spiritual coaches, healers, and creators. You are here to create your best life, to be empowered, and to heal yourself, so you can heal the world.

I have walked the path, stumbled, fallen and brushed myself off while I got back up. I have been there and back. And now I want to lead you home.
Back to your authentic nature. Back to your true self. Back to the YOU who shines and sparkles in all of your magnificent glory.
I firmly believe that women will save the world. The masculine energy of competition and judgment will be replaced by the feminine energy of collaboration and connection. And you are part of this shift, but you have to get out of your own way first.

My path through life has been straight, then crooked, with a few u-turns. I firmly believe in the possibilities that surround us, and the creative spirit that is within each of us.

Won't you join me in this thing called life?

Love & light,
Kathryn
P.S. Learn more when you join the Facebook Group: Empowered Way Coaching for Womenpreneurs.
Course Curriculum
Welcome to the Empowered Money Map!
Available in days
days after you enroll
Module 1 - Discover your Sacred Money Archetypes
Available in days
days after you enroll
Module 2 - Monkey Mind, Limiting Beliefs and Energy
Available in days
days after you enroll
Frequently Asked Questions
When does the course start and finish?
The course starts on the date that we have our first coaching session together. We will communicate by email and you will be notified when the next Module is ready. The Empowered Money Map is an interactive course, with live coaching sessions and deliverables that you will find inside the course. The documents, meditations, and exercises are yours to download.
How long do I have access to the course?
How does lifetime access sound? After enrolling, you have unlimited access to this course for as long as you like - across any and all devices you own.
What if I am unhappy with the course?
We would never want you to be unhappy! If you are unsatisfied with your purchase, contact us in the first 15 days and we will give you a full refund. That gives you two coaching sessions with Kathryn and access to two Modules.
A woman's potential is hidden and may remain dormant until it has been tapped or explored. If your bank account seems to define your value and worth, take a deep breath and know that just isn't true.
There is so much more to you than you realize!
If I could look you in the eyes right now, I would ask you to look inside yourself and see that potential to become more, to discover who-you-really-are, and to accept your past as a gift, not a burden.
You are a wondrous being of light and love. You are so much more than your money decisions, your financial choices and your salary or wage.
You are a w-o-m-a-n. Believe and live it!